This is a simple, classic Southern French grilled lamb chops recipe. The combination of fresh rosemary, garlic and the slight gaminess of the lamb marry beautifully with the smoky, rich flavors you get from the grill. By the way, in case you don't know, Provençe is a region in Southern France, right on the beautiful Mediterranean. Their cuisine is know for great fresh local ingredients and an almost rustic personality. Definitely great grilling food!
First of all, you need some good raw ingredients. Fresh rosemary and garlic are always best, but you can use dried if fresh is not available. I like to use rosemary from my bush outside. For the lamb, if you can find USDA Prime meat, it is amazing! The most tender, succulent lamb you can buy. Any good fresh lamb chops will do though.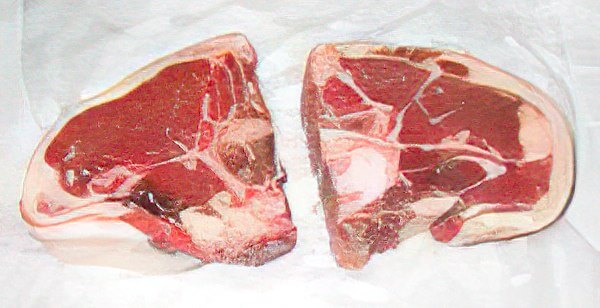 Here's what you'll need:
Lamb chops – preferably loin chops as pictured here, but rib chops are tasty too.
Several sprigs of fresh rosemary, whole
Fresh garlic, two or three cloves, chopped finely
Olive oil, about 3 tablespoons
Pinch of cayenne pepper
Freshly ground black pepper
Course ground salt, preferably sea salt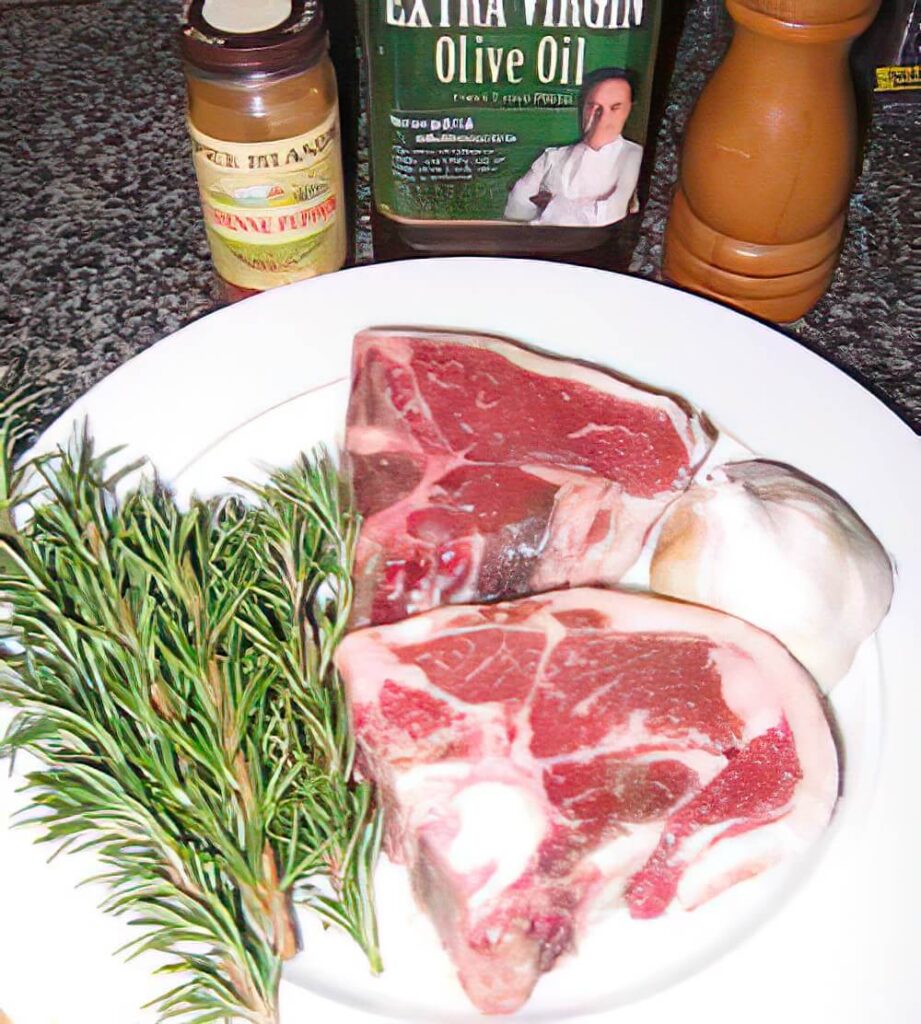 How to Cook This Grilled Lamb Chops Recipe
Trim any excess fat from the lamb chops. Mix the cayenne pepper into the olive oil. Pour the olive oil over the lamb, grind freshly ground black pepper over both sides of the meat and then rub the rosemary, garlic and oil over all the surfaces of the chops. Don't be afraid to really get your hands dirty! The more friction between the garlic, rosemary and meat, the more flavors will stick! Leave the garlic and rosemary sprigs pressed firmly against the meat.
Cover lightly in plastic wrap and let sit at room temperature to macerate for 4 – 5 hours. It can't hurt to rub and move it around a bit more every hour or so.


In the meantime, heat a grill or firepit to an intense heat. When the meat has marinated enough time, lightly oil the grill with olive oil.
Remove the rosemary sprigs and excess garlic and reserve. Liberally salt the lamb chops on both sides.
Cook the chops on the grill to a nice golden brown crust, about 3 – 5 minutes per side for rare. If you like your chops a big more done and warmed up on the inside (medium-rare or medium) for this grilled lamb chop recipe leave them on longer. To prevent burning, it can be helpful to stand the shop on its flat bone side. The bone helps insulate the meat from the direct heat. Covering the grill or fire pit for a few minutes will also help them cook more completely.
When the lamb is almost finished, add the reserved rosemary sprigs to the coals or embers to burn. Cover to allow the chops to absorb the savory rosemary smoke essence.
Remove the grilled lamb chops and let them rest 5 minutes or so before serving with your favorite side dish and a big glass of a hearty red wine (the meaty flavors of a local Provençal wine like Chateuneuf-du-Pape or a red Bandol would be perfect with this grilled lamb recipe!)
This grilled lamb chop recipe is a delicious and simple dish which is perfect for any grill! Enjoy! If you want another similar idea for a grilled lamb chop recipe, see the Oregano Lamb Chop Recipe.
Hi, I'm Mhen and I'm a HUGE fan of Food and Cooking.
Do you enjoy grilling sessions with your family while staring at the beautiful fire pit flames?
Flame Gorilla is the site to learn how to have that perfect backyard experience.