Food and wine pairing is an art of sorts. Somehow, the perfect combination of flavors in a beverage can enhance the flavors in your food and make your overall culinary experience even better. For hundreds of years, people have been trying to pair the perfect combinations of wine with various foods. Here I'm going to give you some tips about food and wine pairing, especially for grilled foods.
You may not believe it, but the Flame Gorilla© is also a wine guru! I love great wine and love to explore new wine and food combinations. Although most people try to pair wine and food, beer is also a great beverage for pairing with some foods, and in many instances is even better suited for certain types of food.
General principles on food and wine pairing (or food and beer pairing):
Drink what you like with the food that you like – Food and wine pairing can seem overwhelming. But it doesn't have to be! Despite what some "snobs" will tell you, there are no right and wrong answers in pairing beverages with food. If you like it, then it is good! So drink what you like to drink with what you like to eat. If that works for you then you'll be happy. As you gain experience, you'll learn on your own that some things work better with others for your taste. But don't let anyone tell you that just because they like or dislike a food and wine pairing combination that you have to as well. That being said, years of research and experimentation has taught us a lot about matching food with wines, so read on if you want to benefit from some of that learning and skip the years of experimentation it took to get it.
Match intensity of flavors – A general principle of matching food with a beverage is to match the flavor intensity. In other words, food with bold, rich flavors (such as a grilled steak for instance) pair well with wines that will stand up to that boldness. Therefore, a rich red wine such as a Cabernet Sauvignon or Syrah-based wine will pair well with a rich grilled steak. Likewise, a dark, rich beer like a stout or porter will work well in this setting. A lighter wine or beer (such as a white Sauvignon Blanc or a Pilsner) would clash with the steak and the drink's more delicate flavors would get overpowered by the rich meat and fat. On the other end of the spectrum, lighter, more subtle and delicate wines or beers with some acid bite pair beautifully with some lighter seafood dishes.

Most barbecued foods are relatively rich and full bodied. The caramelization and smoke flavors imparted to the food by fire grilling is strong and distinct in flavor. Therefore, although it is a generalization, for many grilled foods more full bodied and robust wines and beers will stand up to and compliment the flavors best. There are always exceptions to every rule. After all, you can grill scallops or some vegetables which may be perfect with a white wine like a Chardonnay, white Burgundy or Loire Valley Chenin Blanc, to name a few.
Match regional recipes with regional wines or beers – In Europe, local culinary styles have grown up over the centuries alongside and in parallel with the regional wines. Therefore, it is no accident that wines from a given region generally pair well with select dishes that are classic to that region as well. For example, I love the cuisine of the part of southern France known as Provençe. Local fresh seasonal ingredients are used to make delicious rustic country fare. This is not the delicate tiny-portion French food you'd see in Paris. This is real French person family food, hearty and filling. There is a lot of grilling going on in the south of France! These hearty recipes, like grilled lamb chops with rosemary or string-turned leg of lamb, pair amazingly with local wines such as Chateauneuf-du-Pape or, one of my favorites, Bandol. So if you have a great recipe for a northern Spanish dish, serve it with Rioja. If you have a great Piedmontese recipe from northern Italy, serve it with Barolo or Barbera. Hundreds of years of experience can't be wrong! However, that being said, there are some surprising food and wine pairing combinations that you might not expect. For example, spicy Thai food is amazing with a slightly sweet German riesling. And sushi never tasted so good as when it is washed down by a zesty, bright Champagne. So rely on the tried and true food and wine pairings, but have an open mind at the same time

.
Confused yet? I hope not.
Meals I've had recently with food and wine pairing, primarily grilled foods.
Fireplace String-Turned Roast Chicken with Puréed Squash and Chateauneuf-du-Pape
It probably seems like I drink a lot of Chateauneuf-du-Pape and Bandol! Well, I do! Especially during the cooler months of the year. They are so hearty, warming, smokey, and downright delicious that they pair beautifully with many foods, especially the grilled and roasted types! Also, their dark, brooding character is perfect for cool winter or spring nights to keep warm.
This dinner of fireplace string-turned chicken paired with puréed winter squash is a favorite in my home, especially in the winter holiday season. The flavors are very Provençal and pair beautifully with wines from the Mediterranean basin of France. The fireplace string-turned roast chicken recipe and puréed squash recipe are both discussed elsewhere.
The Wine: Domaine de la Charbonnière Chateauneuf-du-Pape Les Hautes Brusquières Cuvée Spéciale 2003
This is a Chateauneuf from a small producer who makes great wines at a reasonable price. It is fairly unique for a CdP in that it is composed of 60% Grenache and 40% Syrah, a higher percentage of Syrah than is typical for the region, without any of the other grapes typically blended in CdP. It comes from the Brusquières plateau in the Northern part of CdP. It is aged in a combination of oak barriques and foudres.
This wine starts out with great meaty and spicy aromas. Almost more Bandol than CdP in its meatiness with maybe a slight hint of Brettanomyces which adds to the complexity. I was cooking with almond wood in the fireplace for this food and wine pairing but this didn't smell like almond wood smoke. Rather it smelled like smoldering rosemary and thyme from the Provençal garrigue. Definitely a mouthwatering nose!
In the mouth, this has a "high note" (as my wife put it) of ripe black and blue fruits. Rich and young but elegant and quite silky for a CdP at the same time. Very nice!
The Food and Wine Pairing
Frankly, it's hard to go wrong with a Provençal wine with almost any southern French cooking. This is a great pairing and was perfect for washing down the aromatic and smokey fireplace roasted chicken. The ginger and tarragon flavors in the chicken are a natural match, as is the slight smokiness. The squash, lightly spiced with onion, pepper, and nutmeg is warming and creamy. The acidity of the wine is a great foil to the richness of the food.
Grilled Scallops, Quail and Lamb with Many Wines
Here's another food and wine pairing event! My wife, son, and I joined some friends at their place for an afternoon of grilled food. He has a nice large fire pit out back so we could fire up some tasty treats on real wood embers!
Here's what we ate:
Cheese Plate
Truffle Foie Gras Pate with Cornichons and Gourmet Sea Salt
Caramelized Onion, Apple and Brie on Raisin Bread Crusts
Cast Iron Skillet Grilled Sea Scallops with Lardons
Grilled Quail with French Herbs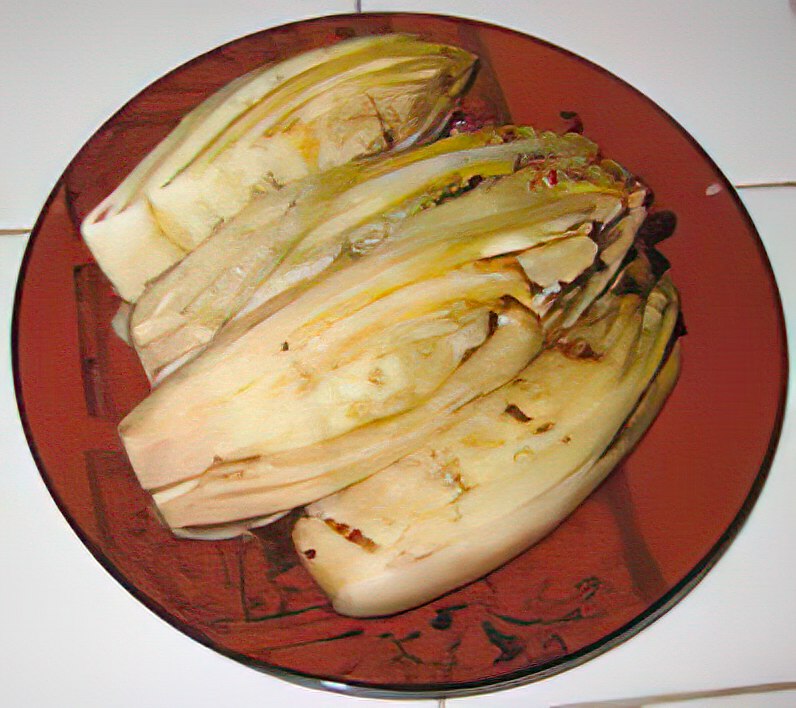 The Wines:
1. Presto NV Spumante Prosecco – This was a really inexpensive sparkler from Italy. I hadn't had this producer before, but I can't think of a better way to start off an evening of food and wine pairing than with a nice chilled Prosecco. This was fresh and bright and refreshing. The mouthfeel was a bit coarse compared to the wine that followed. Taken alone, I liked it, but it paled in comparison to the Althea. Good value though.
2. Althea NV Spumante Prosecco – Now this was the s–t! I had had a bottle of the Frizzante from this producer recently and really liked it! Fresh honeydew and other sweet bright melon-like fruits in the nose followed by a dry bright mouthfull of silky and long fruit. Just delish! Compared to the frizzante I had recently had, this definitely had a fuller more moussey texture. Definitely recommended and worth the extra few bucks this will cost you over the Presto.
3. Morin Pouilly-Fuissé – This is a white Burgundy, so it is 100% Chardonnay, for those who don't know. This had a pretty nose of bright apple and stone aromas. No obtrusive oak. Simple but pure and pretty. The mouth was more full with stoney, mineral-imbued fruit. Very nice. Not profound but does the job.
4. Denis Mortet Gevry-Chambertin 1998 – I had heard that some of the lower appellations from 1998 are coming around already from 1998 so I thought I'd give this red Burgundy a try. The young nose is still showing primary peppery, spicy fruit and reglisse. The mouth is velvety, bordering on silky, performing above its village level. The fruit is bold and has a spicy flavor to it. This was very nice but still young. Mortet tended to make wines that are pretty big and dense for a Burgundy. Very nice surprise for a lowly village wine. No noticable oak by the way, for those who are concerned Mortet used too much new wood.
5. Ravenswood Wood Road/Belloni Zinfandel 1995 – The nose here was initially pretty hot with alcohol. However, with a little time exposed to air this integrated and showed nice fennel root, chocolate and coffee. Almost Pomerol-like aromas! Not quite Zinfandel-like, but in a good way. The mouth was mature with low acid, rich cassis and mocha flavors. I've always liked this wine and it is in a good place.
Food and Wine Pairing Thoughts:
The Proseccos were pretty much apéritif wines that we enjoyed while we built the fire and prepared food. They also did quite nicely washing down the lighter cheeses. I had a bit left over to try with the scallops and this was a very nice combo, although I think I liked the Pouilly-Fuissé best with the scallops and their smokey lardons.
The best food and wine pairing of the night was the Gevrey with the quail. The game birds really brought out the velvety and almost meaty flavors in the wine. I thought this was a nice food and wine pairing.
The Ravenswood food and wine pairing was okay with the lamb but not as profound as I've had with other types of wine with rosemary lamb. I really like when a wine like a Chateauneuf-du-Pape or Bandol has smokey, roasted Provençal herb aromas. This Zin was a bit too fruity and chocolate to really blend with the earthy and herby flavors of the rosemary lamb.
Overall, an enjoyable afternoon with friends and some delicious fire pit grilled foods with tasty wines!
Fire Pit Grilled Poussin with Thyme and Chateauneuf-du-Pape
I enjoyed a nice Friday night dinner with my wife with great food and wine pairing.
I fired up the ol' fire pit grill with some almond wood and got nice hot coals rockin' before putting on the grill.
One of my favorite and simplest recipes is this grilled Poussin with Thyme. Poussin is a young chicken, a bit smaller than a Cornish Game Hen. Marinated with fresh thyme and rubbed with fresh cracked black pepper, olive oil, and finally salt, this is an easy and delicious dish.
The wine and food pairing was thus:
Clos St. Jean Chateauneuf-du-Pape 2004
A little young for this wine but I thought I'd give it a try. Immediately the nose was giving off great aromas of Provençal herbs like thyme and rosemary roasting on a fire. No, I wasn't just smelling the poussin cooking! I started tasting this before I even started up the fire pit! Other notes of mint, licorice, and ripe black fruits came out too. I hadn't had much experience with this Domaine before and was impressed. Very southern French and nice spiciness with a solid core of fruit. The nose immediately suggested a great food and wine pairing.
When I finally got around to tasting this beauty, it was spicy and vibrant with black fruits and fresh pepper. Still young and quite tannic but it is already supple and very tasty. My only complaint was that the fruit seemed a bit candied and medicinal, but I think that is just some young heat that hopefully will integrate into the cellar.
This was simply great with the grilled poussin with thyme. Great food and wine pairing for my taste!
Grilled Rib Eye Steak and California Syrah
A food and wine pairing with a gift bottle from a friend over the holidays! Nothing beats getting a free bottle of great wine! I decided to pop this on the night after New Years with a nice steak to make a nice relaxing occasion of it.
Classic grilled steak demands a bold and rich red wine. It is one of the best pairings on the planet. People often think Bordeaux or other Cabernet or Merlot based wines with a simple grilled steak. I like peppering my steak well and I think that spicy pepperiness works beautifully with a wine that has some spiciness to it as well. For that reason I think Syrah works splendidly as a barbecue wine.
For those that don't know, Syrah is classically grown in the Rhône Valley in France, particularly in the Northern Rhône. It is most famous from appellations such as Hermitage and Côte Rôtie but is also grown in others like St-Joseph, Cornas and Crozes-Hermitage. Growers in California have been producing Syrah for some time now and some are quite good!
Here was the food and wine pairing:
Ojai Vineyard Santa Rita Hills Melville Vineyards Syrah 2003
I don't care for some California wines which are too ripe and alcoholic without much varietal or unique character. Happily this was not the case here! The nose of this Syrah was smokey and stoney with creosote and asphalt laden blackberries, cassis and black pepper.
The mouth was dense with pepper black fruits and some meaty animal tones. This is young but the tannins are ripe and well integrated.
I really like this and it went beautifully with my grilled rib eye steaks. The rich juiciness of the steak stood up nicely to the powerful structure of this young wine. Another great food and wine pairing!
My Birthday Celebration: Food and Wine Pairing
Yes, I'm getting older! The Flame Gorilla© had a food and wine pairing afternoon and evening for my birthday weekend. No, everything wasn't planned around pairing the gourmet food and the nice wines, but I always must have good food and wine present, and I can't help noticing and commenting on how they go together!


So, I invited some of my best friends and family members over for an afternoon and evening of fire pit grilled foods and wine. I planned a few dishes and my friends brought others. All told, it was a glorious day of great food, fun company, great grilling, nice wines and some pretty good food and wine pairing match ups! A good time was had by all!
The Food and Wine Pairing
We started off the early afternoon with a Roasted Red Pepper, Pine Nut, and Garlic Dip served with crackers and roasted pita chips. This was made by my friend and it was delicious. Although we didn't plan a specific food and wine pairing, it actually went beautifully with the sparkling wines.
Next up, once the fire pit was fired up with some nice almond wood we threw a skillet right on the wood fire and started cooking up our next course, a Fire Pit Grilled Quail Eggs Benedict with Andouille Sausage. This was my friend's idea and it was absolutely brilliant. I had cooked with a cast iron skillet on my fire pit before, but never had I made eggs, let alone quail eggs on it! After making the Hollandaise sauce on the stove, everything else was made in the skillet on the open fire pit fire! First the sausages, then the sunny-side-up and over-easy quail eggs, and finally the English muffins. We then assembled it all on plates and it was delicious! I think this was a brilliant food and wine pairing with the sparkling wines, particularly the Huet Vouvray Petillant Recently Disgorged 2000.
Next, I had extra mushrooms and snails from a dish which was to come later in the evening. I decided to not let them go to waste so I threw them together on the spur of the moment in a simple but delicious dish. I sliced the mushrooms, sauteed them in abundant butter, added the sliced snails and then topped them with a hand full of persillade (garlic and flat-leaf parsley chopped finely together) and seasoned them with salt and pepper. This turned out beautifully and I just wish I had had a nice Brioche to serve them with! This Sauteed Mushroom Escargot was stunning with the red Burgundies, both the Delarche and the Pavelot. The meatiness of the wines was a great food and wine pairing with the meaty, earthy aspects of the mushroom and snails.
For the Sriracha Marinated Organic Chicken Wings, we didn't think that the red Burgs would be great food and wine pairing, given the spiciness of the marinade. We went back to the sparkling wines for this one. The intensity of the sparklers held up nicely to the fiery heat of the wings.
After a break and relaxing around the fire we got some nice embers going to continue cooking. Next up was a bunch of red meat dishes which were all great. We drank the Burgundies with the meats as well as the Ravenswood Los Chamizal Merlot and the Montepulciano d'Abruzzo. The Prime Lamb Loin Chops with Fresh Oregano was delicious, particularly with the Pavelot and Ravenswood. Next up was the Organic Beef Meatball Surprise. These were skewered meatballs each stuffed with a mushroom and cheese. A few had an Italian Gorgonzola which was salty and savory. The others had a French cheese called Raclette which when melted is meaty and rich. A few also had a whole Escargot inside as well! They were all delicious. Next up were both a Prime Dry-Aged New York Strip Steak and a Prime Flat Iron Steak with Bercy Butter both grilled to a beautiful medium-rare. The New York steak practically melted in your mouth. The Flat Iron steak is a bit firmer in texture but has a great bold flavor. The Bercy butter, named for a region in Paris, is a sauce made of a combination of butter-sauteed shallots, white wine, poached veal marrow, lemon juice and softened butter. Melted over the Flat Iron steak it was delicious. The Pavelot, Ravenswood and Montepulciano were all great food and wine pairings with the red meat dishes. In particular, I loved the Pavelot with the more tender prime New York steak and the richer, darker Merlot and Montepulciano with the meatballs and Flat Iron steak.
The Wines
Huet Vouvray Petillant Recently Disgorged 2000 – Bright tangerine and other citrus and pit fruit aromas lead to a vibrant and spicy, mineral-imbued wine with a hint of sweet fruit flavor. Absolutely charming and delicious. You can't go wrong with Huet!
Australian Sparkling Wine – I don't remember the producer or specific wine name but this was a simple and rather bland bubbly. It was pleasant but nothing more.
Delarche Pernand-Vergelesse Les Boutieres VV 2005 – Ripe tart cherry and other red fruits were abundant in this wine with earth and mineral notes in the background. Silky on the palate, it has a soft and pretty feel to it which is elegant. Not a big wine but a very pretty one, it needs a few years to fully show its stuff.
Pavelot Savigny-Les-Beaune Les Dominodes 2004 – Pavelot is one of my favorite producers of Savignys. They are pure, unadulterated and alive. This was no exception! Beautiful meaty aromas with mushroom, strawberry and pepper were followed by a pure expression of the Earth with great acid, intense vibrant minerality and almost a blood-like iron finish. This is almost painfully young but it is absolutely intriguing and has tremendous promise for its long future.
Ravenswood Los Chamizal Merlot 1994 – I've had this wine in my cellar for many years now, since release. It is not a wine Ravenswood typically makes, I can't say how many vintages they have released. It is now mature and has deep, rich fruit with chocolate overtones. Very tasty and went well with the meat.
Valle Martello Montepulciano d'Abruzzo Alma Mater 2004 – Dark…black even. Rich and meaty flavors, yet simple and not too complex. This is great food wine, inexpensive but has great density for a wine this cheap. Great inexpensive meat wine!
Another great food and wine pairing Chez Moi! Yes, it was my birthday, so not much could go wrong, but I can't think of a better way to celebrate the anniversary of my birth than great grilled food and delicious wines to wash it down!
My recommendations for food and wine pairing based on the type of food being served.
Starter Drinks (Apéritif or aperitif) – An apéritif is generally a light, refreshing white or rosé wine (or a light beer!), served slightly chilled before a meal. It helps to wake up your guests taste buds and get them hungry for the delicious meal to come!
Fish – Fish generally pairs well with lighter styled wines or beers. However, in the case of richer fish like salmon, and definitely with the smokey flavors introduced by grill cooking, some can pair beautifully with lighter red wines as well!
Poultry – Like fish, food and wine pairing with poultry can often go both ways depending on the type of poultry and its preparation.
Beef – Grilled beef almost always demands a rich red wine to stand up to its bold flavors. There are several choices from around the world for pairings of wine or beer with grilled beef.
Lamb and game – Lamb and game meats have a "gamey" flavor. These are classic grilling meats, really shining with the smokey flavors imparted by charcoal or wood embers. Again, bold, spicy reds are the classic match here, especially those with a spicy and meaty (or gamey) flavor to the wine itself.
Cheeses – Cheese is delicious with wine and even some beers! Cheeses vary, so there are a lot of choices and each will pair well with different wines or beers. No, you don't grill cheese, but cheese is a must on almost any dinner table, either as a starter or after the meal as an introduction to the dessert.